How to rip mp3 music stream from IMeem.com
Flv Ripper 2 changed the way of ripping video stream
Flv Ripper is a Imeem mp3 music ripper which can help you to rip imeem music easily, save mp3 music from IMeem.com
Step by Step:
1.Download the latest version FlvRipper, and install it.
2.Run FlvRipper, and select "Options" menu.
3.open "Options" dialog.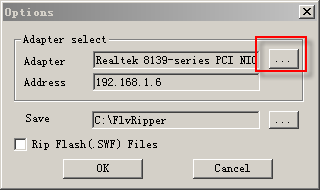 4.Click the "open adapter list" button
5.Select the right adapter from the list, and click the "OK".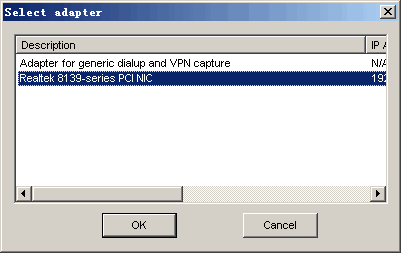 6.Return Flv Ripper main window, and click "Start" button.

7.Open the IMeem.com, and play the music which you want to rip.
8.when the mp3 music playing, Flv Ripper will rip the audio to your PC.